understanding the opportunity
We led a workshop with multiple members of different internal teams to understand Ara's offline and online technology landscape, audiences, pain points and opportunities.
Our review of Ara's digital estate needed to take into account all touchpoints students had with the institute. We wanted to take an omni-channel approach connecting the offline and online experience of studying at Ara.
As an outcome of the workshop, we created a strategic overview and recommendations for the digital estate.
Using personas to inform our work, we came up with clear user journeys through the site. These improved understanding of how each key audience would expect to find what they are looking for, as well as helped provide a clear strategy for the content structure.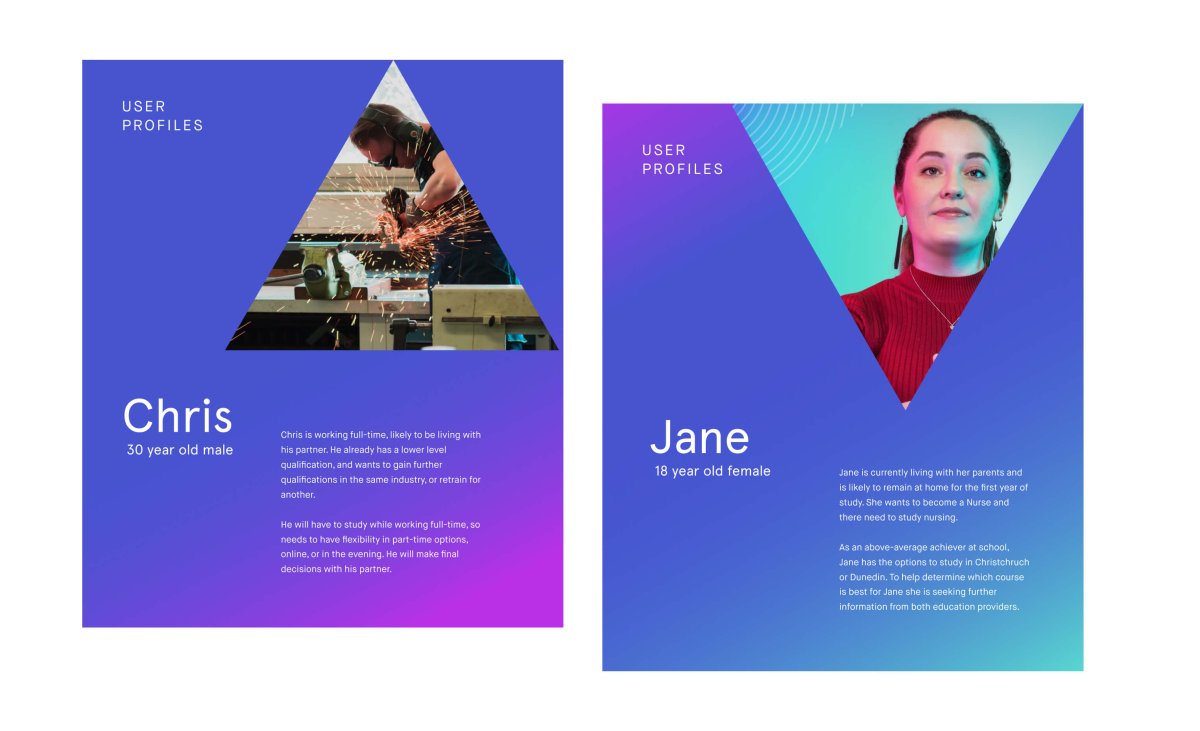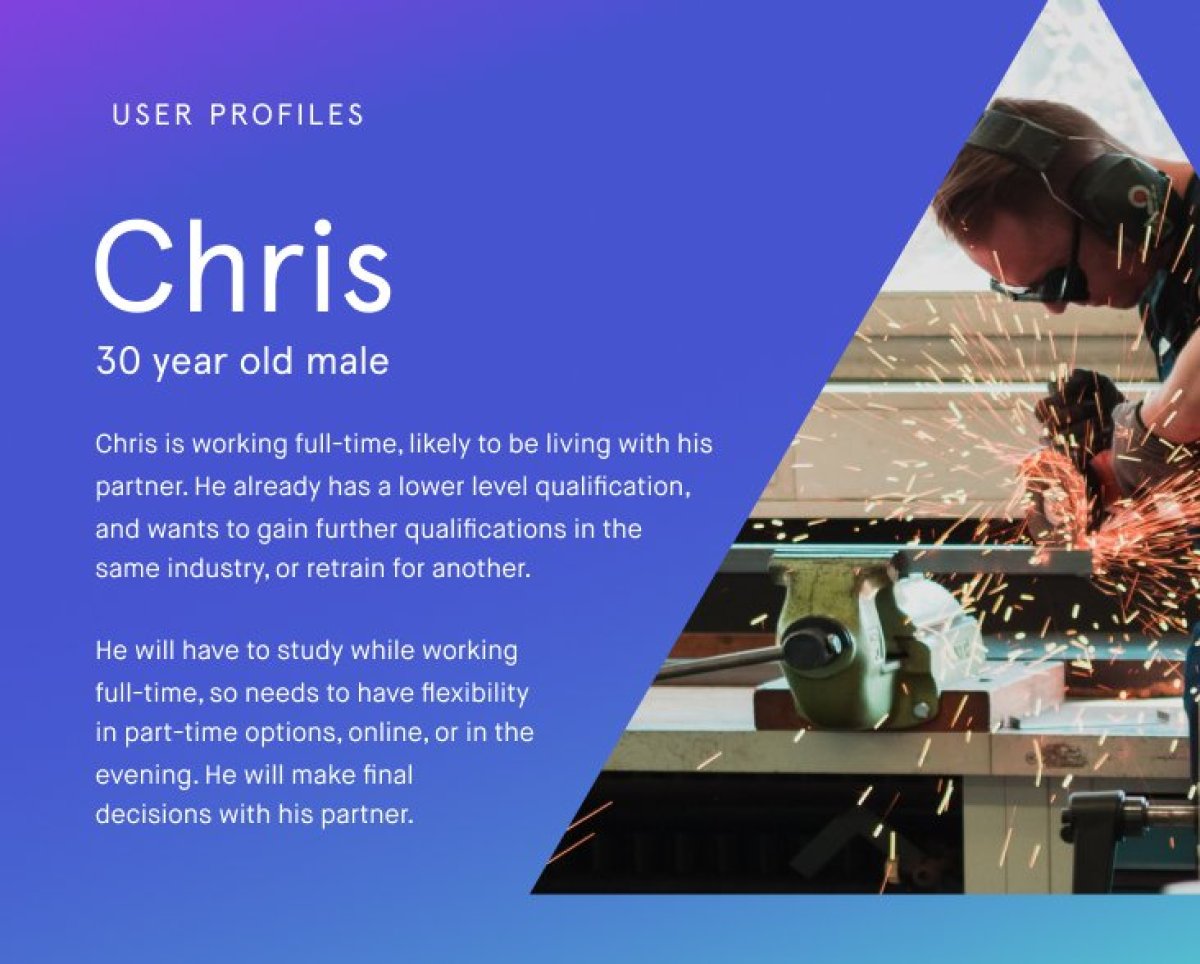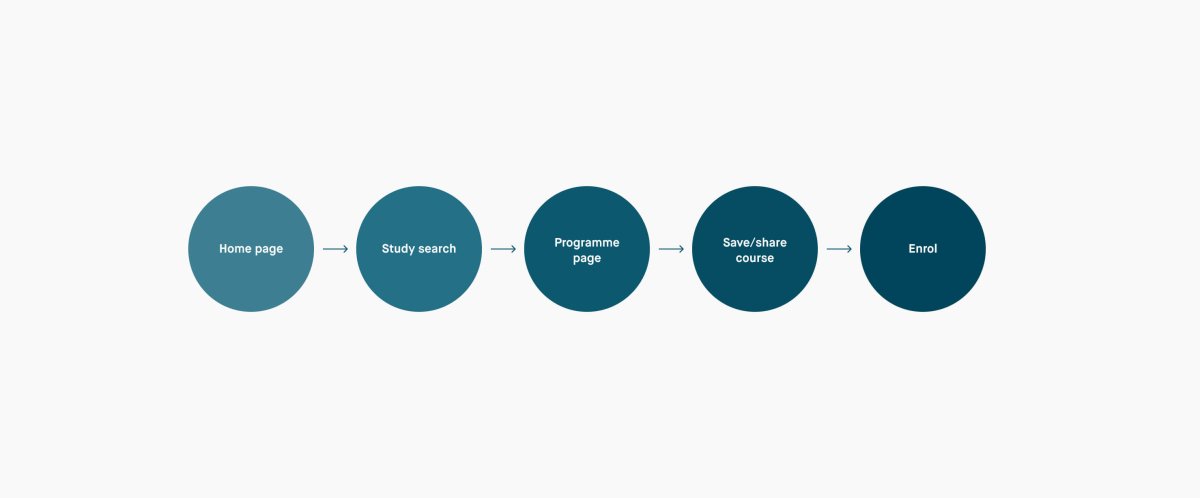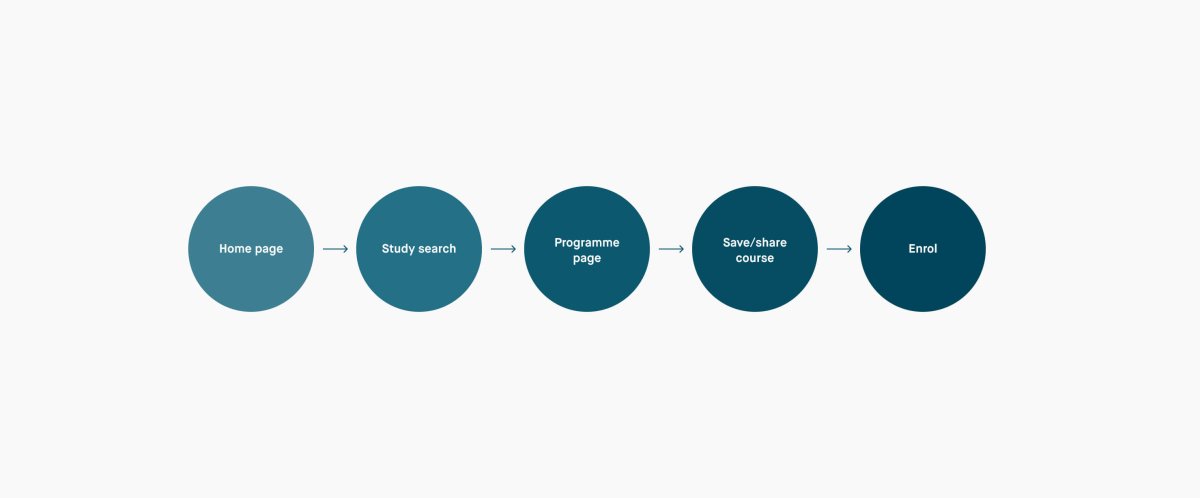 intuitive user interface design
We created a series of wireframes illustrating key elements and content hierarchy on each page, along with annotations explaining the decision-making process. This meant each part of the experience had a purpose.
Following that, we created a series of high-fidelity designs, which brought together the new Ara brand, strategic messaging, and considered design elements to cater to the goals of the key audiences.
Our work informed Ara's consideration and redevelopment of their online presence, leading to a much more sophisticated and compelling user experience.