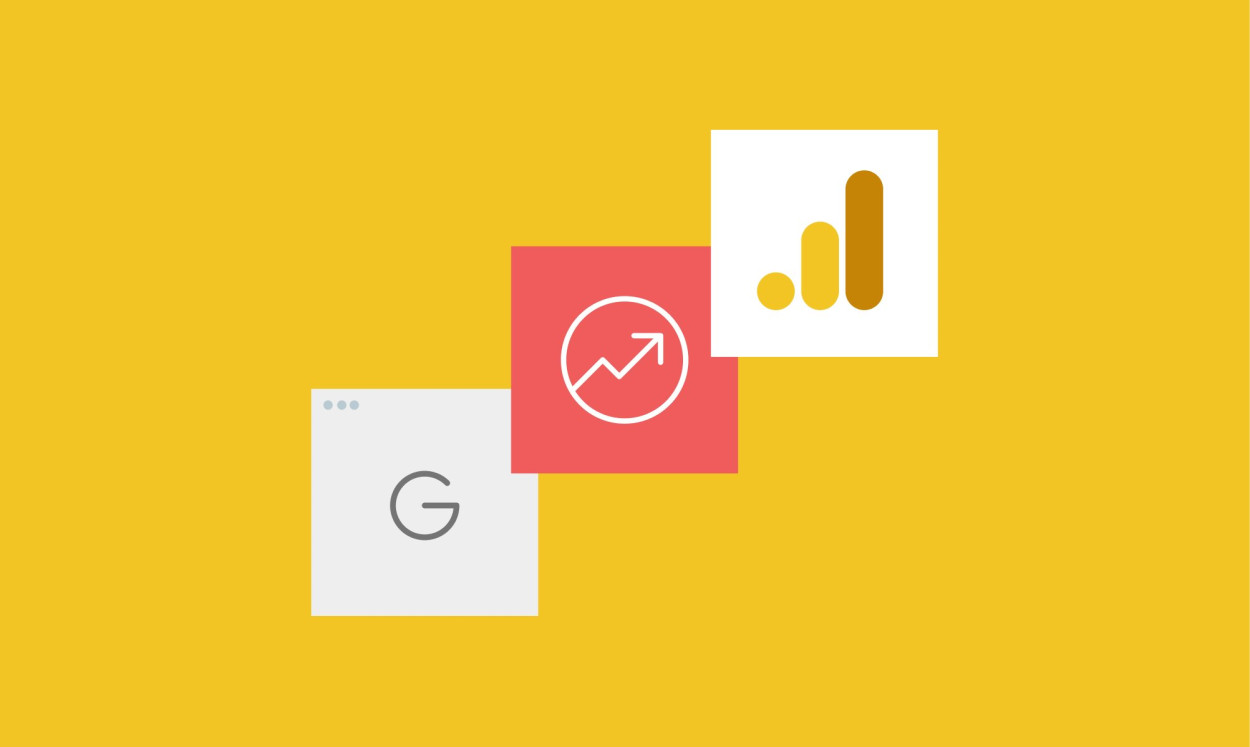 It's official! Google have announced they will sunset Google Universal Analytics (the current version of Google Analytics) on 1 July 2024. GA4, the next generation of the tool, will take over from that date onwards. 
If your website is one of the 14 million live sites using Google Analytics, you might ask yourself: What, in the name of the online marketing gods, does that mean? Let's take a look at some of the new Google Analytics features and how they differ from Universal Analytics.
G4 is Event-driven 
GA4 places its focus on an event-driven model, rather than the previous session-driven model. Essentially, this means the previous "hits" on a website (such as a page view) are now all categorised as "events".

This might sound technical but it actually changes things for our reports and dashboards:
Google Analytics sets standard events up automatically, including page views, scrolls and a few other interactions. Custom conversion events (e.g. contact form submissions) will still have to be set up manually.

Metrics have changed. "Bounce rate" becomes "engagement rate", "average session duration" becomes "average engagement time". GA4 reports are based on how users have engaged, i.e. how many events they have generated.

Sessions are measured differently. The definition of what a "session" is has changed with GA4. If you're interested in the details, check out this Google article on technical differences between GA4 and UA. This means that Google Analytics users will see slightly different data from GA4 than they would from UA.
machine learning
GA4 uses next-gen technology. The event-driven model is the first major update in Google Analytics tech; the other is machine learning. Google have adapted their analytics platform to accommodate bigger gaps in our data that are going to come with more privacy-centric technology.
More and more users have the option to opt out of being tracked across the web, through cookie banners or their iPhone settings. This means their activity on a website or app is not showing in Google Analytics. Google is bridging these gaps in data by filling them through modelled data and predictions.
There are some new predictive metrics too, which should be very useful for eCommerce businesses.
updated usability
The basis of GA4's usability is similar to what we know, though some reports are different to Universal Analytics or have been removed. The new "Explore" section gives you the option to build your own mini-reports to visualise conversion funnels, page paths, and user journeys.
Overall, GA4 is more visual and it's easier to find and grasp data - even if you're not a total Google Analytics expert. Try out the new search function. You can type in a question and Google Analytics will show you the data you're after. You can watch this GA4 walk-through video to get a glimpse of the new interface.

privacy features  

There has been pressure on Google to ensure data privacy in the last few years. GA4 makes data collection more compliant with privacy laws, according to Google (e.g. GDPR in the EU). 
Here are some features they have introduced or built out:
"Google Signals" can be turned off by the marketer, which means Google can't track users across devices and websites/apps when they are logged into their Google account. 

You can set how long you would like to store user data.

Users can opt out of being tracked through a Google Chrome add-on.
More privacy also means less data for us on who our users are. Reports on audience interests and demographics are more limited or not available at all.
Final thoughts 
Hopefully, GA4 will mean we are moving to an age of more accurate, privacy-centric Google Analytics.
If you're looking at moving your reporting to GA4, we recommend running it parallel to your current Universal Property until it is sunset. You can start collecting historical data in GA4 without losing anything in the process (as your data from Universal does not transfer over to GA4). 
If you're looking for someone to help you future-proof your Google Analytics, get in touch with the Lemons, and we'll be happy to help! 
Back to all insights