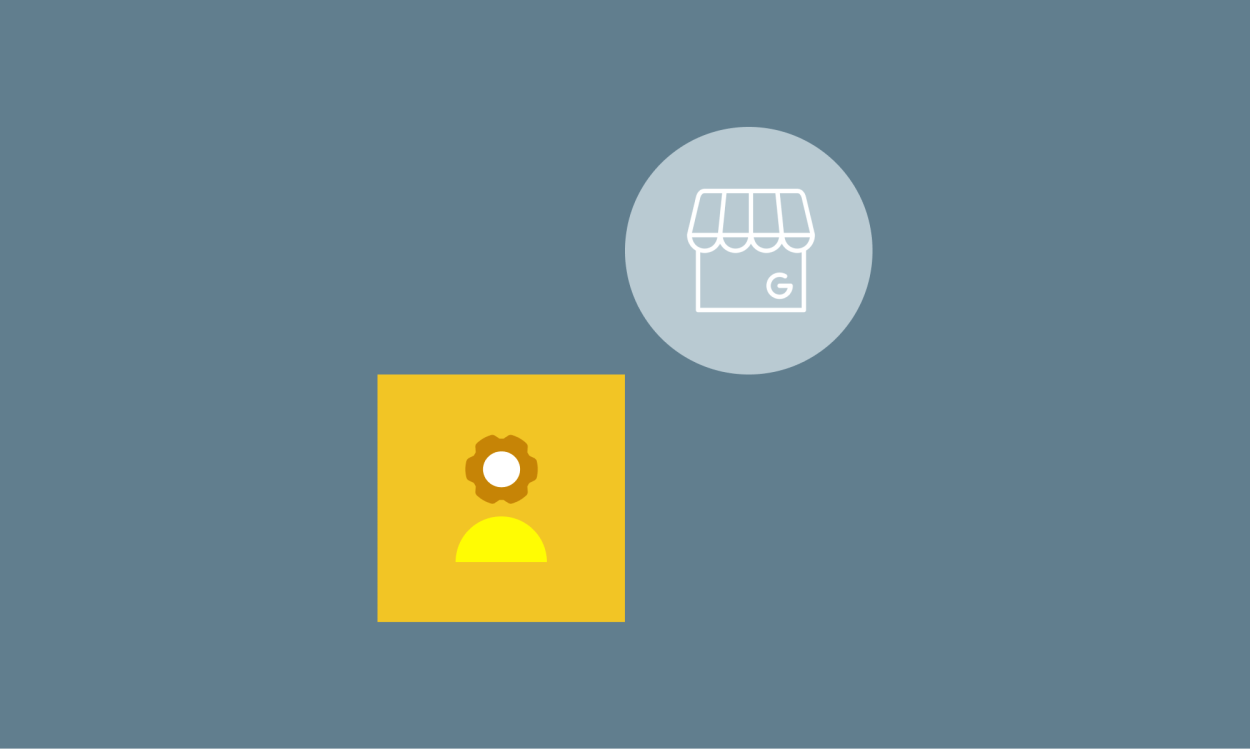 Are you a retail or hospitality business relying on foot traffic? Then your Google My Business profile is one of your most valuable online assets. 
Before we jump into the actual management of your Google My Business profile, let's take a look at why Google My Business matters:
A bit of background: Zero-click searches
You might have noticed that, for some searches on Google, you won't even have to click through to a website anymore to get the information you are after. The answer to your query is right there on the Google search results page (SERP).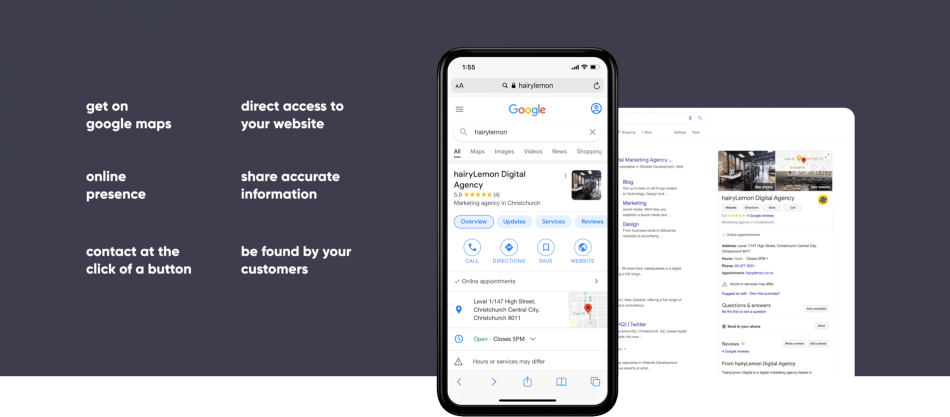 Google is big on zero-click searches - recent updates of the search engine have made that clear. They want to keep people in the "Google universe" rather than directing users to other websites. 
That's good for Google. Less good for people with websites. But there are some things businesses can do to stay visible in zero-click search results. Google My Business is one of them.
How to optimise your Google My Business profile
Through Google My Business, you can determine what information people see when they search for your business.
With recent updates, it has also become a way of potential clients communicating with you.
One functionality of Google My Business is for potential customers to ask questions right there on your profile – and for anyone at all to answer them. And then there are the reviews - people can give your business a star rating based on their experience. So as you can see, there is quite a lot to keep on top of!
We have listed some areas below where you can optimise your Google My Business profile and also maintain more control over your business reputation:
COVID-19 features
Marking your business as "temporarily closed"
The COVID-19 pandemic has turned 2020 into one of the most difficult years for businesses in New Zealand and around the world.
A lot of businesses had to be closed temporarily due to the lockdowns instated by governments to help lessen the impact of the virus.
Google reacted pretty quickly. They added the ability to mark businesses as temporarily closed on Google My Business on 26 March. To mark your businesses temporarily closed in Google My Business, log into your account and then click through to "Info" in the left-hand navigation.
Under "Close this business on Google", you have the option to "Mark as temporarily closed", "Mark as permanently closed" or "Remove listing". If your business is still running, but your premises are closed as staff work remotely, we do not recommend using the "temporarily closed" option.
COVID-19 update posts
You also have the option to post a COVID-19 update on your profile to inform customers about your current situation. 
To do this, log into your Google My Business account and go to "Posts" in the left-hand navigation. You can select the category "COVID-19 update" and write a post that will show up in your profile.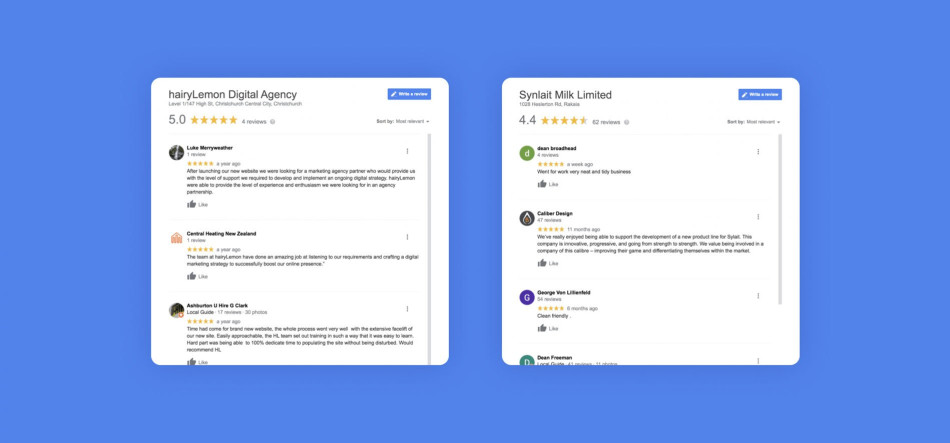 Reviews
People can leave reviews on your profile. As per usual, they can rate your business with anything between 1 and 5 stars. Reviews on Google have a lot of influence on the decision-making process of consumers. 
Keep in mind that a good average rating can push your business forward, while bad reviews can turn it the other way pretty quickly. It's good practice to respond to every review - doesn't matter if it's positive or negative - to show you care about customer feedback. 
Products
We have the option (as of late 2019) to add individual products to a Google My Business listing, which is great if you have some products you would like to highlight. 
You can create categories and then add products to those, including pricing, an image, and a call-to-action button that links to your website. Those product listings will show when people see your Google My Business profile in search results.
Bookings
Bookings integrate with supported scheduling partners to provide appointments, reservations and insights through your Google My Business account.
Posts
You can create posts – for example, shorter versions of blog posts – which can link through to the full content on your site. Or you can publish updates relating to promotions, event information, new product launches and the like. 
Your posts can be in the format of text with an image, images only or videos. These posts only show for a limited period of time. You will receive a notification from Google that the post is about to expire and encouragement to put up something new.

Q&A
Users can ask questions about your product or service, and you or a member of the public can answer. This is a way to engage with customers and add relevant content to your listing.
Keeping an eye on these questions is important – think of it like questions or reviews on a TripAdvisor account. It's important to be responsive and helpful. We recommend assigning the task of checking this at least once a day to a member of your team.
The Q&A section on Google My Business is another way to communicate with a company directly, rather than using email, phone or a website contact form.
Messaging 
Unlike Google Q&A, messages are personal and do not appear on your listing. Messages are sent to the business that responds directly to the customer. 
To enable this functionality, you need to download the iOS or Google Play app for Google My Business. 
Insights dashboard
Optimisations all sorted?
If you want to check the performance of your profile, go to "Insights" in your Google My Business account. You'll find some helpful insights around how users find your profile and how they interact with it.


Summary
It is no longer possible to see Google search results as a simple combination of ads, Google Maps results and a page mostly filled with organic search results.
The zero-click searches have become a trend that is only going to become more pronounced with future Google algorithm updates.
Search engine optimisation (= SEO) goes further than optimising your website nowadays. 
Especially for local businesses, Google My Businesses should be seen as a vital part of SEO. 
To make your Google My Business profile as impactful as possible:
add as much information about your business as you can (products, posts etc.)

stay on top of customer feedback (reviews and Q&A)

make it as easy as possible for users to get in touch with you (Google Assistant, bookings etc.)
If you would like our help optimising your Google My Business profile, we would love to hear from you.
Back to all insights