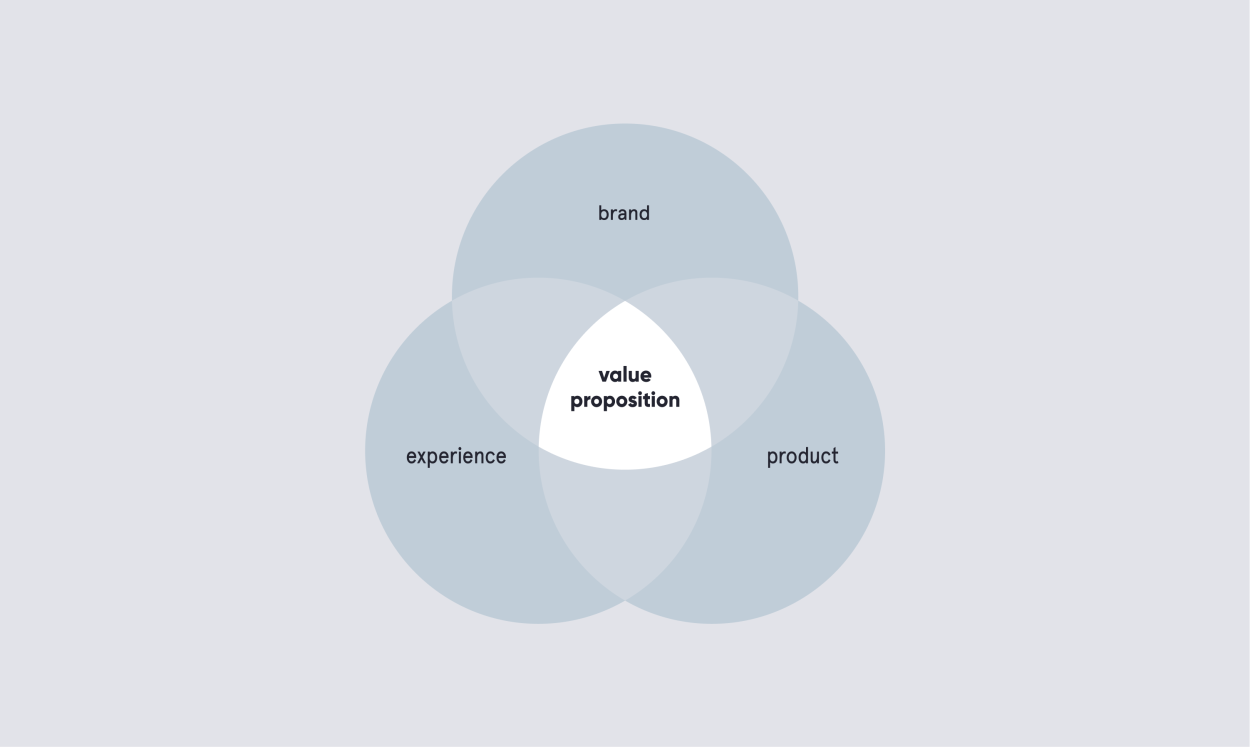 The first page of the Business 101 Handbook: To have a successful business, you need to be unique in what you do. You need to provide a selling point that no one else has.
You have got to have an answer to your customers' question: "Why you – and not your competitor?"
A lot of businesses know what their value is but struggle to convey it in an easy-to-understand, concise way. They struggle to express their value proposition.
Especially in the digital world, where people are exposed to hundreds of brands on various channels every day, it's important to state your value proposition prominently.
Every visitor of your website, every social media follower or newsletter subscriber should understand what makes your business special and different from the competition. Before we give you some details on writing your value proposition, let's look at what a value proposition is exactly:
What is a value proposition?
A value proposition is a concise piece of text that states exactly what your product is about and, more importantly, what makes your product, brand or brand experience unique. It will show the potential customer what makes you different from and better than the competition.

Quite literally, it proposes your product or service's value.

Here is a great example by the dairy product manufacturer Synlait – a client of ours:
"Doing milk differently for a healthier world."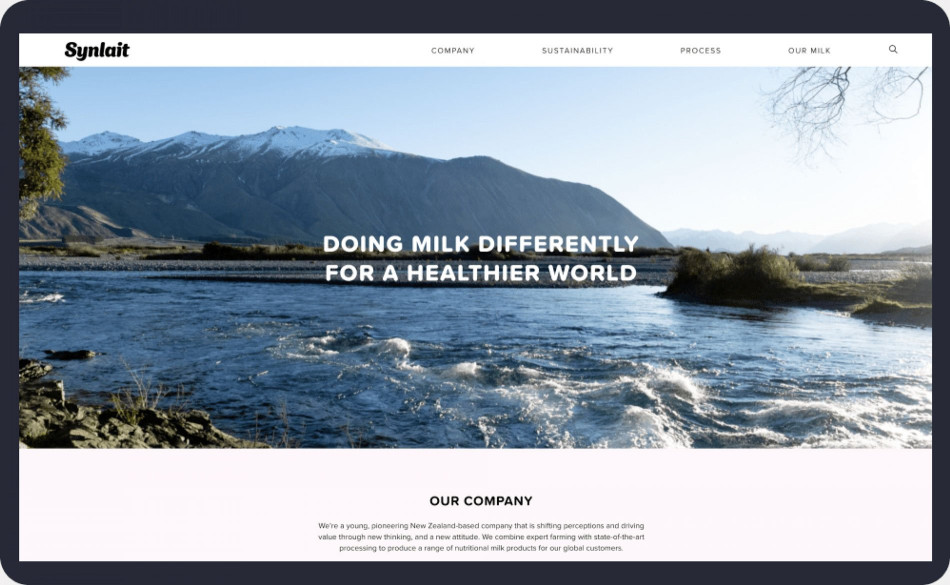 Find your WHY

As you can see, Synlait do not simply state what they do but why they do it – "for a healthier world". A value proposition could convey this WHY of your business.

Think of it this way: your business has a WHAT, a HOW, and a WHY – according to business author Simon Sinek.
The WHY of a business is its core belief. It is the reason your business exists. It is what makes you unique and, ultimately, why you started your business in the first place. In Synlait's case, their WHY would be the goal to "create a healthier world".

The HOW of your business states how your business operates and what it does to act on its core belief (the WHY), for example "disrupting the milk production market to be more sustainable".

Your WHAT is probably easiest to figure out. Ask yourself what your business does. What is your product? What is your service? For Synlait, that would be "to produce dairy products".
According to Simon Sinek, you should think of the WHY of your business first – in everything you do. Especially when writing a value proposition.

Getting your HOW and WHY across in your value proposition will help you connect to your audience on a deeper level. It speaks to people's limbic brain, which controls their emotions.

Source: Simon Sinek, "The Science of WHY"
Where to place your value proposition?

If you have got your value proposition down, where do you place it best for your audience to see?
Here are a few suggestions:
On the homepage of your website – above the fold!

In the business descriptions on your social media profiles (Instagram bio, Facebook business profile, …)

Your company newsletter

Social media posts

Brochures and other print material

Product packaging


What makes a great value proposition?

Brevity:

Your value proposition should be one to two sentences long. It can just be a few words, really – it doesn't have to be a full sentence.

This example by the writing enhancement software Grammarly shows how short a value proposition can be – three-words short:

"Great writing, simplified."




Conciseness:

Be concise and strip your proposition sentence of any unnecessary words. Try to get to the essence of what you want to say.




Simplicity & clarity:

Use simple, easy-to-understand language. Avoid technical terms. You are an expert in your field but your customers or clients most likely aren't.




Originality:

Try not to "steal" from competitors or other businesses. You want to show that your business is unique, so be unique in the way you say things.




How to write a value proposition in 6 steps:

1. What makes your business unique?

So, what is your WHY? What are your unique selling points (USPs)? What differentiates you from the competition?

You might already have this down in your business strategy. This is an opportunity to review your USPs and check if they are still relevant in the current market situation.

You will need to work your USPs into your value proposition later.

2. Be relevant to your target group

Your value proposition has to resonate with your target audience, which includes your current customer base as well as potential new customers.

You can research who your current customers are with tools like Google Analytics. We've detailed a few other data sources for target group research in our blog post about putting together a digital marketing plan.

If you already have a target customer profile, that's great! Be sure to have it in the back of your mind while writing your value proposition.

3. Collect & categorise important words and phrases

Let's start the writing part!

First, put together a mind map of words and phrases that come to your mind when you think about your business. Sort similar or connected phrases into groups, so you've got a good overview.

4. Pick your top 3 to 5 words

As a next step, pick 3 to 5 words that, in your opinion, express the value of your business best.

5. Formulate a sentence with these words

Then fit these phrases or words into a full sentence or longer phrase. A bit of tinkering and you've got your very own value proposition!

6. Share the value proposition with your team

If you haven't already involved your whole team in the creation process, then this is the time to share your value proposition with everyone!

It is part of your organisation's identity and therefore needs to resonate with everyone in the team.


More examples…
Finally, a few more value propositions of New Zealand and international businesses:
Spark New Zealand Ltd: "Spark is a word that means life, potential, energy and creativity. And at Spark that's what we're here to do – to help all of New Zealand win big in a digital world. Welcome to Spark."
Kiwibank Ltd for Business Banking: "Whatever your business goal, we'll work with you to take your business where you want it to go. Your goal's our goal. Let's go."
Trello: "Trello lets you work more collaboratively and get more done."


Need help?
If you need help with phrasing your value proposition, we are here to help.
We offer workshops with our experienced marketing specialists where we'll get to know your business and make recommendations for your digital strategy.
Contact us today to talk about how we can collaborate.
Back to all insights