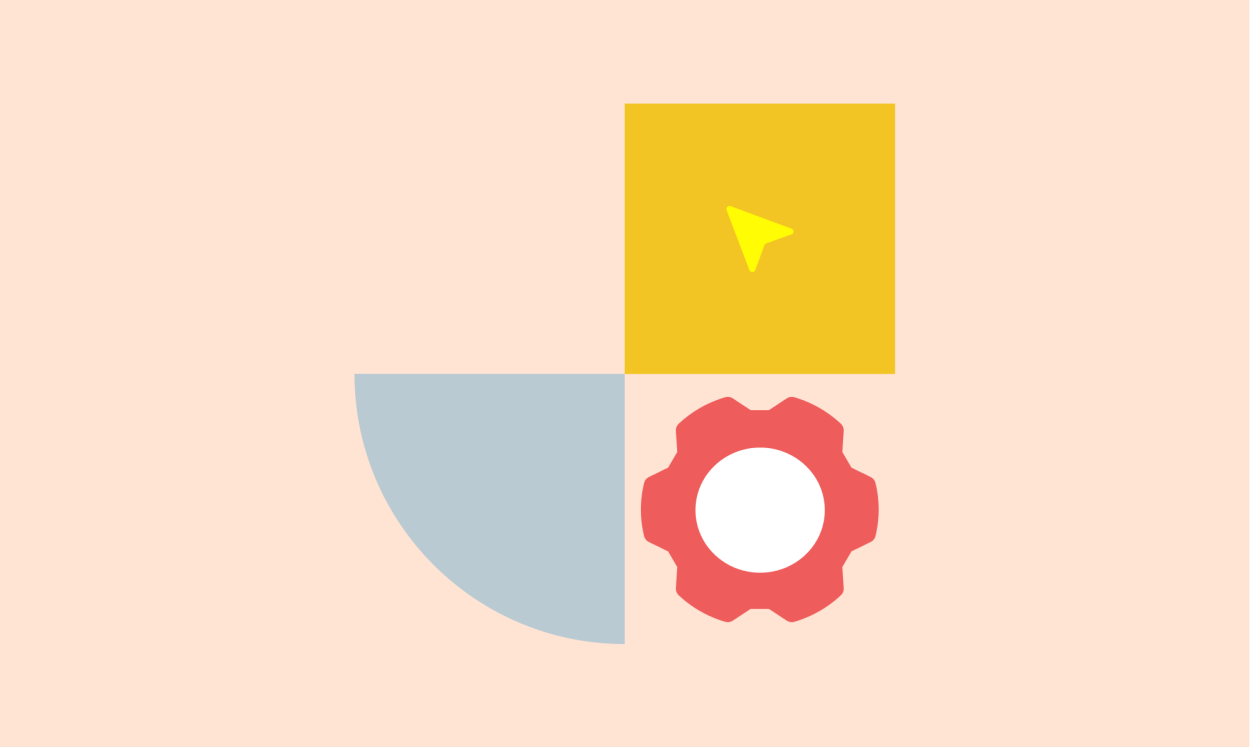 Do you want to grow your business online? Then the first step is to create a waterproof plan!
There are lots of different digital marketing channels out there - and with that a lot of opportunities to reach the people that actually matter to you. 
A digital marketing plan will help you reach the goals you have set out to achieve. It will make you build a marketing strategy that is targeted towards your audience.
Here are 6 steps to get to your digital marketing plan:
1. Use your data

Planning your digital marketing is the perfect time to dig into your data and use it to make decisions on what channels you want to be on.

Two key things you should look out for in your data are:
Information about your target customer/client: Who are the people engaging with your business - like people following you on social media or visiting your website? Who are your current customers? What other audiences would you like to market to?

What has worked before? What hasn't worked? Where do you want to invest more resources?
Most businesses have a variety of data sources they can access for free. Here are some examples:




Google Analytics

Google Analytics will give you a detailed overview of who your website visitors are – where they come from, what their demographics are and even what they are interested in. Take a look at the "Audience" section!

You can use this information to decide which digital channels you want to be on and which audiences you want to target.

Ad management platforms

If you have run digital campaigns before, you could have a dig around platforms like Google Ads Manager or Facebook Ads Manager.

Same as Google Analytics, they will provide you with insights on the people who engaged with your posts and ads, as well as which campaigns worked well and which didn't.

Customer service

Customer service is often overlooked as a data source. But nothing beats direct contact with potential or existing customers to find out what's on their minds.

Talk to your customer service staff or jump on a few calls/emails yourself to find out what questions or concerns people have about your business.

This will help you determine which messages you want to get across - and which questions you want to answer - on your digital channels.

Surveys

Another way to get to the bottom of your customers' thoughts and questions: If you have any post-purchase surveys in place, this is the time to check those results.

Competitor research

Gather data about your competitors. Check what they have been up to lately.

Think about what differentiates your products or services from your competitors' - and work that into your digital communication!




2. What are your marketing goals?

Before you deep-dive into digital marketing, ask yourself what your general marketing goals are. You will need to have those down in black and white before you decide what your strategy for digital is going to be.

Need a little more guidance on what your goals could be? This framework might help you:

In marketing, we use a model called the "consumer decision journey". This model divides the customer's journey, from first hearing about a product or service to buying it, into four stages: Awareness, Consideration, Decision and Loyalty.

When setting your goals, you could think about what stage of the consumer decision journey you would like to focus on:
Awareness: Your goal is to get your message out to as many people as possible. You want more people to know your brand or business.

Consideration: Your goal is to increase awareness of potential customers or clients who are interested in products or services like yours. You want to increase your enquiries, leads or newsletter subscribers.

Decision: Your goal is to be in front of people who want to buy a product or service like yours and convince them to buy from you, not your competitors. You want to increase your sales/revenue and grow your business.

Loyalty: You don't want any more clients but want to retain as many of your current ones as possible. You want to encourage repeat purchases.


It's important to also put some numbers behind your goals, for example, a certain number of new clients you want to have by the end of the year. Try to aim high but be realistic!

By pinning down these KPIs (Key Performance Indicators), you will be able to see the progress you're making in the course of the year. This could be a good topic to discuss with your team or even some marketing consultants. The hairyLemon marketing team is happy to support you with pinning down your goals!




3. What digital channels do you want to be on?

If, after some data digging and business planning, you've got an idea of who your target customer is and where you're heading, it's finally time to turn to your digital marketing plan!

Remember: You don't have to be everywhere!

Pick channels that make sense for your business and focus on those. 

If you're just launching into the realm of social media, for example, publishing to two social media channels for a start is more than enough.

Here are a few potential digital marketing channels you could put into your plan:

"Free" / organic channels:
Facebook

Instagram

Youtube

Twitter

LinkedIn

Pinterest

TikTok

Snapchat

Google MyBusiness

SEO (blogging and optimisation of your website for search engines)
Paid channels:
Facebook/Instagram ads

Google Search ads

Google Display ads

Youtube ads

LinkedIn ads

Twitter ads

Pinterest ads

Email marketing


4. What is your budget? What is your schedule?

After you have chosen which online channels you want to go with, you should think about where and when you want to spend your budget. Get yourself a wall calendar – or an Excel calendar if you prefer – and mark up days, weeks or months that are going to be important for your business.

If you have main seasons of the year that are important (e.g. Valentine's Day for a florist) then you should increase your marketing budget during that time. Not all digital channels work the same way.

While you spend a certain amount a day on Google Ads (we recommend no less than $10) on an ongoing basis, you would only run social media campaigns for 10 to 14 days at a time, spending, for example, $200 over that entire period.



5. Execute your digital marketing plan

This is the point where you ask yourself: "Do I want to execute digital marketing in-house or do I need help from an agency?"

To manage all digital channels (social media, paid advertising, Google MyBusiness, email marketing, search engine optimisation), you should calculate a minimum of 30 working hours per month. Of course, the time spent on digital marketing depends massively on the expertise of your staff, your budget and goals, as well as the type of organisation you operate.

Digital marketing can also become a full-time role in your business if you decide to make it a priority.If you think these digital marketing tasks exceed your in-house resources and expertise, you can contact hairyLemon anytime to discuss ways of working together.




6. Track your progress

What would all the planning be worth if you didn't track your progress?

Especially in digital marketing, it's important to stay on top of your numbers to check if the campaigns are paying off. It's a good idea to get into the habit of doing short monthly reports to see if you're meeting the goals you set at the beginning of the year.

To make reporting as easy as possible, design yourself a dashboard that (automatically) pulls in information from all digital marketing channels you're on. This way, you won't have to log into every single platform to check results.

There is plenty of data visualisation software out there that you can design your dashboard in. Here at hairyLemon, we like to work with Google Data Studio.


Contact us if you need help with setting up a clear and easy-to-understand dashboard for your business.
Get into planning mode
We hope this gave you some brain food for your digital marketing planning. 
Back to all insights