As a digital agency, we invest a significant amount of time in keeping up with what's happening in the world of digital design – from websites to mobile apps and digital advertising.
Our focus is always on ensuring we can provide our clients with fresh technologies and design approaches – where it is appropriate for achieving their business and marketing objectives of course.
Introducing the best current UX and UI trends means we can produce a website that looks amazing, is intuitive and engaging for customers to use, and also delivers results for the business.
Let's take a look at some of the web design trends we've noticed and think will be of value for 2018 and into 2019.
1. Integrated animations
Animations in web are nothing new of course – in fact they have been around for more than a decade.
There was a time when Adobe Flash based animations were the "go to" tool for advertising agencies in particular who didn't want to be constrained by the requirements of html or a content management system.
On traditional websites they were used sparingly, as site speeds could be greatly affected by including flash-based animation, and Google couldn't view what was on the site.
With the introduction of HTML5 and SVG,  today's animations can look truly fluid and have the ability to enhance site engagement. Impatience is a major consideration for online browsing behaviour today so flow is everything.
Animations or simple visuals such as icons can work wonders by introducing movement to an otherwise static design. Animations are great but also need to be carried out with care.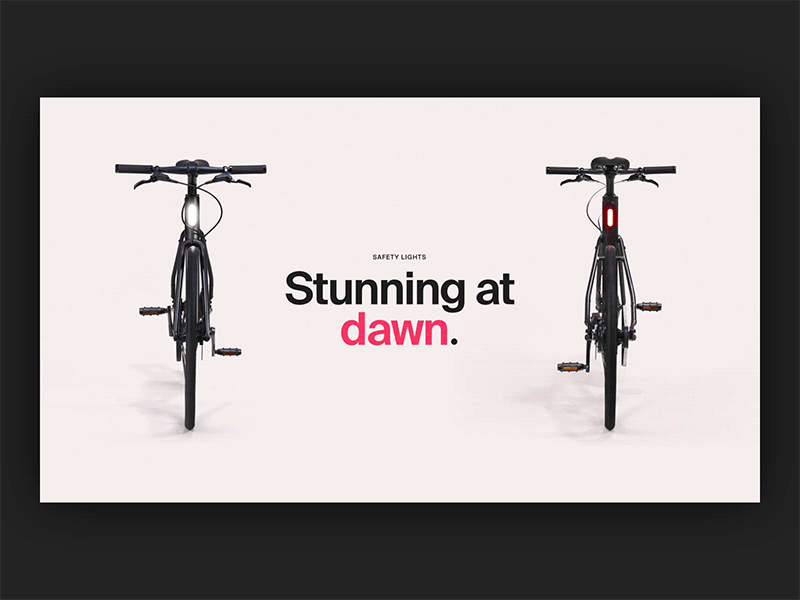 2. Vibrant, saturated colour schemes
Over the last 12 months, we have seen an increase in the use of bright colours online, especially from the marketing giants.
This is in part due to developments in screen technology and resolution – giving a much crisper and more vibrant onscreen experience, as well as the on-going demand to create visually high impact and engaging imagery.
We are also seeing a significant increase in the use of gradient colours.
In previous years, we saw low quality results due to lower screen resolutions and the need for files to be smaller due to loading time issues for higher resolution.
3. Considerate design
Today's most successful websites and apps provide much more than relevant information in an easy-to-consume format.
They create an intuitive experience that reduces friction and saves time for visitors to the site.
Time is of the essence for success in both mobile and desktop environments, and the toolset Google provides to monitor site speed factors reinforces this truth further.
Designs that help deliver a fast, intuitive user experience, while also supporting business goals are essential for any business focused website going forward.
A great website will have the following:
Clear navigation. It's possible to create clear navigation by using the most popular/familiar navigation patterns along with good information architecture.
Context-specific information and features. Providing only the most relevant information and features on each step of the user journey.
Guidance. Guidance can be found in many different forms, starting from direct suggestions to delightful nudges (small rewards that alter a user's behavior in a desirable way) delivered in the form of micro interactions.
Anticipatory design. Anticipatory design tries to anticipate a user's needs and serve them the best possible experience.
4. Video
Video has been around for a while now as a big and bold way to deliver impact when visitors land on your site, and we don't see this ending any time soon.
Video is an easy way to hold attention while quickly communicating your key messages about a product, service or company.
Videos are also ideal for sharing on social media. Expect to see a continuation in the rise of video content and 'explainer videos' online rather than page upon page of text which has a fraction of the impact and is often far slower for viewers to absorb.
Keep in mind that for explainer style longer video content, investing in adding captions should be a priority.
Even for short video content to be used on social media, adding captions onscreen is more user friendly for people who generally have their sound turned off.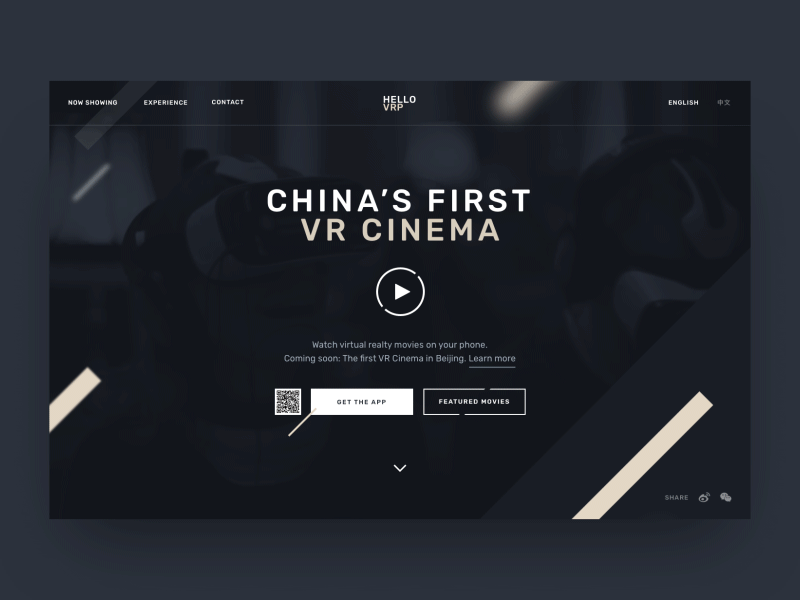 5. Asymmetry and non-traditional layouts
When designing websites it's sometimes important to bend the rules a little and never more so than when it comes to layouts. The days of websites being constrained to limited grids is in the past.
The appeal of the asymmetrical layout is that it is unique, distinctive and can also be used to further enhance the user's experience.
Although many large-scale brands with a lot of content still use traditional grid-based structures, we expect an increase in the use of unconventional layouts across the web, as brands create unique experiences to set themselves apart.
Look out for sites that use a more dynamic and organic style of layout, with items that move based on the user journey, with additional content appearing on screen rather than a fixed grid of content that is not interactive.
6. Humanising digital experience
People expect to interact with digital products in the way they normally would with each other, and designers should create digital products that deliver on those expectations.
The trend of humanising digital experiences is directly related to user emotions. The way a user feels about an interaction with a product or company has a great impact on whether or not they'll use the product on a long-term basis.
Designers can focus on humanising digital interactions by focusing on satisfying fundamental human needs (such as trust, transparency, and security).
7. Big, bold typography
Typography has always been a powerful visual tool, able to create personality, evoke emotion and set tone on a website all while conveying important information.
And now, because device resolutions are getting sharper and easier to read, we expect to see a huge increase in the use of custom fonts. No longer will sites be limited to a small set of "web fonts".
The trend of large letters, contrasting sans serif and serif headings should help to create dynamic parallels, improve UX and best of all, keep every single hard won visitor reading and engaging with your website.
If you are interested in exploring a fresh design approach for your website or brand identity, get in touch with our creative director for a conversation about what might work best for your objectives.